_____________________________
Study Day 2021 -free webinar 
Thank you to all who made the day a success – speakers, delegates and HEIW for their support 
'Enabling Oral Healthcare'
Friday 24th September 2021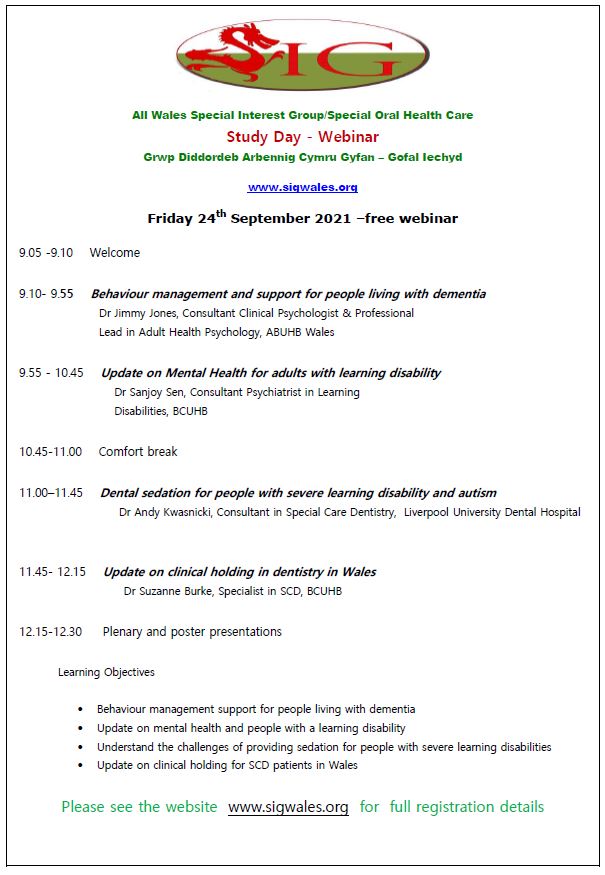 Due to the  pandemic- related  uncertainties  around an in- person conference , the All Wales SIG have  agreed that the September 2021 event will be held online. 
We are sorry that we cannot meet up this year in mid Wales.
W will endeavour to bring you the best of the planned programme via webinar, and we hope that meeting online  may allow more members of the dental team to join this year's event.
CPD hours -3
===